Judges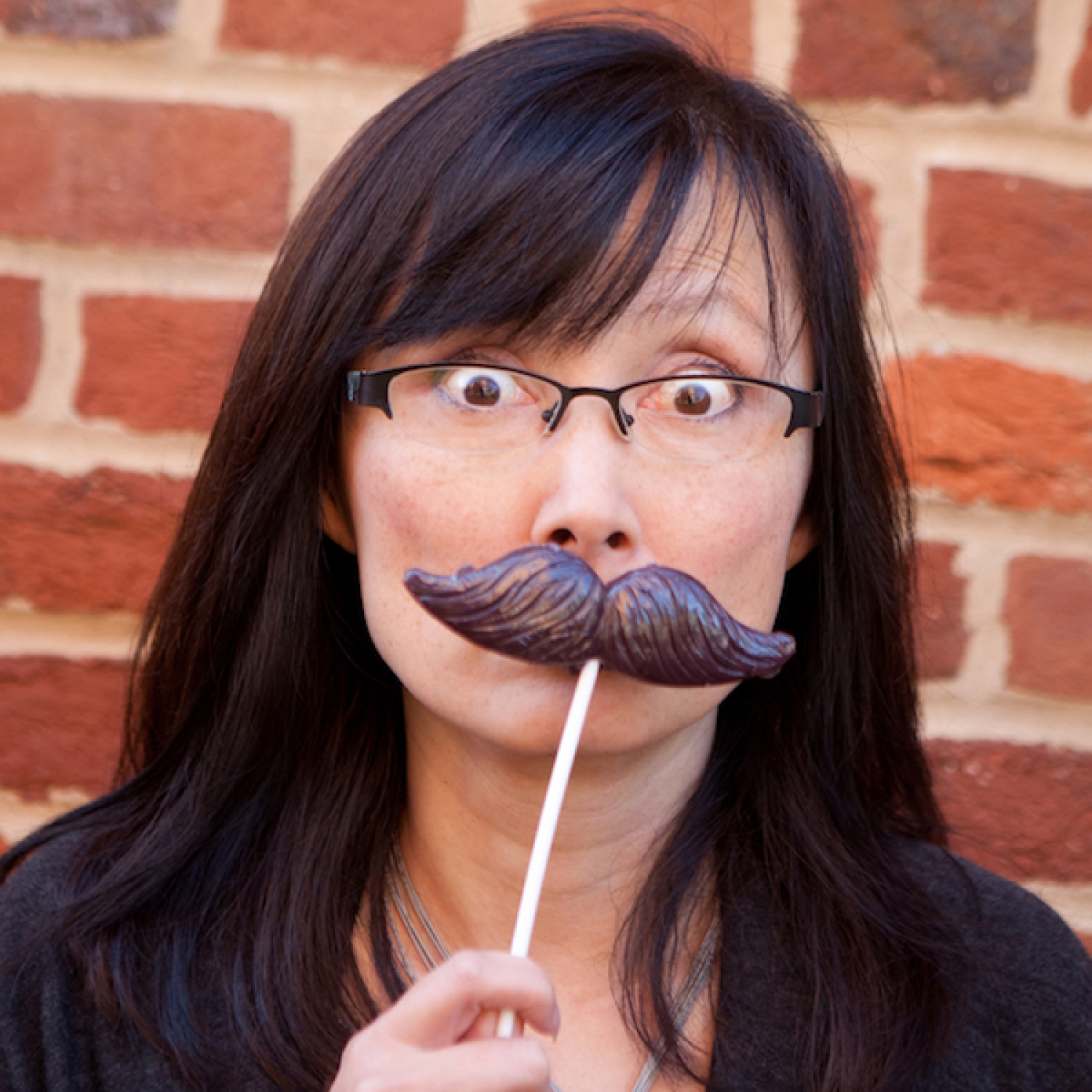 Sue Hough
Queen Bee, Octavo Designs
Sue Hough is queen bee! Here's the bite-sized version of her experience: Sue founded Octavo Designs in April 2000. Since then, Octavo has grown into a locally and nationally recognized graphic design studio. Sue has over twenty years of experience in graphic design, pre-press, and print industry. In 2003, Sue acquired Gecko Media Group, a regional web development and marketing firm, thus elevating the company's web design presence. As a result, Octavo dives into both print and interactive marketing services. Sue is the creative director with a branding focus that ties directly into each client's marketing strategies and goals. Sue's studio atmosphere evokes fun and creativity, and her work is no different. She also devotes her efforts to the community and enjoys sponsoring activities and volunteering her design services for numerous regional non-profit organizations.
Christine Taylor
Hallmark Cards, Kansas City, MO
Christine Taylor is a multidisciplinary creative with a degree in psychology from the University of Texas at Austin and graduate studies in design from Portfolio Center in Atlanta. After several roles in both fields, she landed at Hallmark Cards in Kansas City, where she works as a Creative Manager in Licensing, managing the creative product development and relationship between Hallmark's internal development teams and outside movie and TV studio licensed brands like Warner Bros., DC Comics, Harry Potter, FOX, LEGO, Minecraft, NBCUniversal, Star Wars, Star Trek, and AMC's The Walking Dead. She is also the current Creative Lead and Pop Culture maven for PopMinded — Hallmark's pop culture brand experience, overseeing the pop-up and online shops, fan convention activities, social media and more. Previously at Hallmark, she worked as a designer in several areas of the company including gift books, the internal corporate marketing & branding studio, and the B2B loyalty marketing studio that created content for brands like State Farm and Target. Taylor has also worked as a freelance art director and designer for local theaters, bars, restaurants, and nonprofit organizations, and helped start Bungalow Creative, a former Kansas City design collective.
Before serving as president and advisory board member of AIGA Kansas City, Taylor helped revive the membership as the chapter's programming director, launching the city's first annual design awards. She has spoken at conferences including Brand New, HOW and FUSE as well as AIGA chapters and companies like Mattel; and has been recognized by award shows in publications over the years. She was the co-chair and co-host of the 2017 AIGA Gala Awards and currently serves on the AIGA National Board of Directors.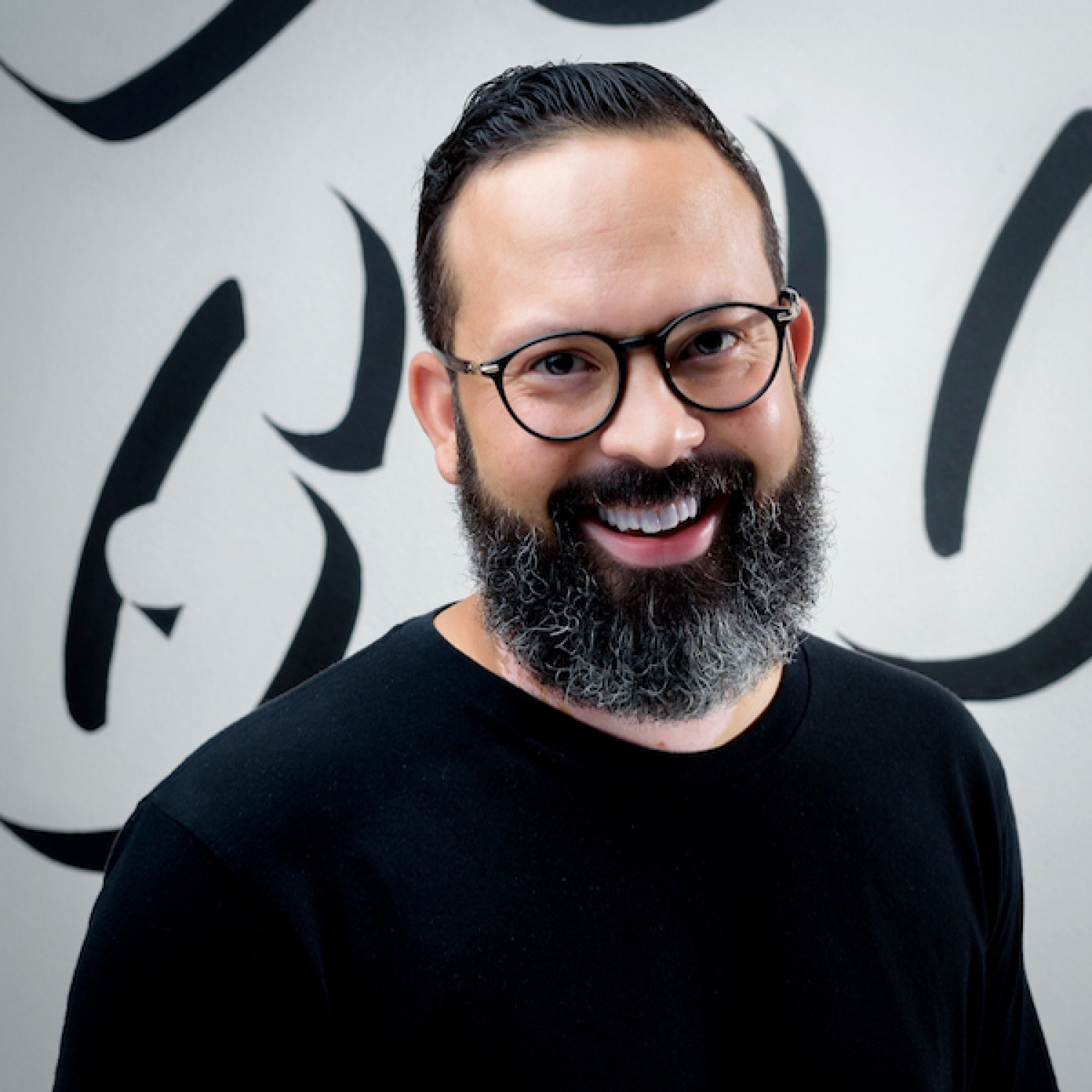 Russell Toynes
Creative Director, Studio Dzo
Father. Husband. Business owner. Creative director. Portfolio professor. Community leader. Mentor. These are just a few of the ways Russell Toynes continues to live up to his mantra: You can talk about it, or you can be about it.
After five awesome years as an Art Director on Dell's in-house global brand team (Dell Blue), Russell was inspired to take on the challenge of entrepreneurship. In 2016 along with his wife Elizabeth, Russell formed Studio Dzo with one goal in mind: disrupt the sign industry by putting thoughtful design front and center. As Creative Director, Russell and his team elevate brands and create unexpected experiences. When not in the studio, he can be found in the classroom sharing his knowledge, energy, and expertise with portfolio students at Austin Community College. Russell's passion for his community is further manifested in his role as Vice President on the AIGA Austin board, and his dedication to mentoring the next generation of designer.
Past Flux Judges
Flux winners are selected by a national panel of distingushed creatives. Notable past judges have included:
Ashleigh Axios, Former Creative Director & Digital Strategist at The White House
Rich Hollant, Principal, Lead Strategist and Design Director at Hartford's CO:LAB
Drew Davies, Founder and design director of Oxide Design Co.
Jean Peterson, Founder Jean Peterson Design (JPD)
Ellen Lupton, curator of contemporary design at Cooper-Hewitt, National Design Museum, Smithsonian Institution in New York City and director of the Graphic Design MFA program at MICA
Craig Welsh, GoWelsh
Jessica Hische, Jessica Hische Design + Illustration
Jeffrey Everett, El Jefe Design
Nolen Strals, Post Typography
Bruce Willen, Post Typography
John Foster, Bad People Good Things
David Vogin, 314 Design